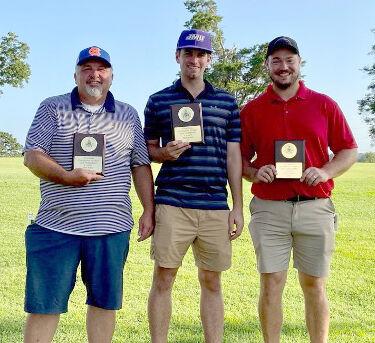 The Green's Folly Golf Course hosted the 17th annual 37TH Masonic District golf tournament on Aug. 27, where the Green's Folly team composed of Chris Dockell, Brandon Harris, David Day and Matt Guill were crowned as the champions, shooting a match low of 52.
A total of 29 teams participated in the tournament and were split into four different flights: Championship flight, A flight, B flight and C flight.
The A flight winners were Johnny Wilson, Will Adbi, Matt Hastings and Reagan Cannon of the South Boston Storage team.
B flight winners were Edward Jones & Bradshaw CPA composed of Ford Bradshaw, Nathan Lantor, Joseph Martin and Ray Reaves.
C flight winners were Geoff Grant, Walter Welch, Jody Waller and Danny Lloyd of the team Us Again.
The 37th Masonic District is comprised of kerns Lodge Crystal Hill, French Lodge in Liberty, Halifax Lodge, Faulkner Memorial in South Boston and Twin Rivers in Clarksville.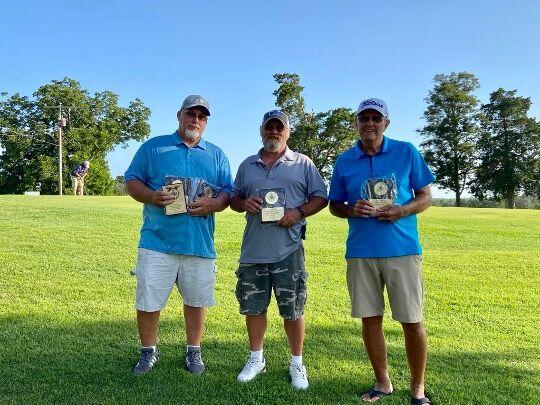 "We would like to thank all the golfers, volunteers and sponsors, especially Spaulding Equipment for supplying the zero-turn lawn mower, ODEC, SIGN DESIGN and the Greens Folly Golf Course for making the 17th annual James Hilary Glidewell Memorial Scholarship Golf Tournament a great success again this year," said Robert Turkington, the tournament organizer.
Hitting the longest drive among women golfers was Reagan Cannon and for men golfers was Will Long.
All proceeds from the golf tournament will go towards The James Hilary Glidewell Memorial Scholarship fund.
Results
Second: Gretna Masonic Lodge – 57
First: South Boston Storage – 55
Second: Charlotte County Farm Bureau – 58
Third: Fairway to Heaven – 62
First: Edward Jones & Bradshaw CPA – 60
Second: Franklin Garage – 61
Third: Old Dominion Machine & Fabrication – 62
Second: ACE's Airconditioning & Refrigeration – 66
Third: Virgilina Natives – 67