Halifax County High School sophomore golfer Peyton Wallace will be continuing a tradition of sorts when she competes in Monday's Virginia High School League Girls Open State Golf Tournament at Heritage Oaks Golf Club in Harrisonburg.
There has been only one time since 2014 that Halifax County High School has not been represented in the state tournament, and Wallace will continue the Comets' lengthy string of state tournament appearances next week.
"It's exciting," Wallace remarked.
"I'm glad I get to represent Halifax County High School and experience it. That way, maybe I can do better my junior and senior years. This will give me a chance to see what it is like."
Wallace's goals for the state tournament are simple.
"I want to do my best," she pointed out.
"I want to play how I know I can play."
Wallace won Monday's Virginia High School League Southside Girls Open Zone Qualifier Tournament at Green's Folly Golf Course, carding a round of 87 in what was nothing more than a formality.
Fifteen minutes after the tournament's scheduled 10 a.m. tee time, after no other players showed up to participate in the tournament, Wallace teed off to start what turned out to be nothing more than an obligatory round.
Her round of 87 on Monday was four shots better than the round of 91 she carded as a freshman in last year's zone qualifier tournament. Wallace placed third overall in last year's tournament and had the best score among the four Comets players that participated in the tournament.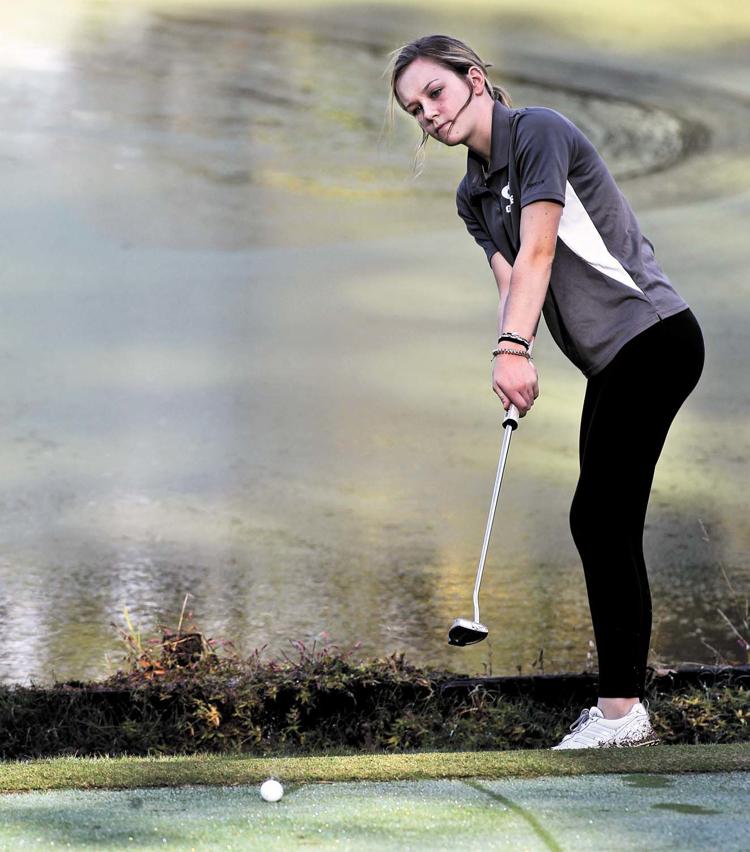 The Comets golfer, now in her second season as a member of the Comets golf team, said it felt a little odd playing the course by herself.
"There wasn't as much pressure," Wallace remarked.
"When you're playing with somebody there is more competition. I just had to put the pressure on myself."
To an outsider, it would appear that Wallace's round should have been the easiest round she had played all season. While the round may have been free of outside pressure, the Comets golfer said it was not as easy as it seemed.
"To make sure that I played well, I had to make myself think the round was important," explained Wallace.
"I just put the pressure on myself."