For three of the four Halifax County High School senior players, softball wasn't something that began three of four years ago.
Raegan Ridgeway, Skyla "Fluff" Strohm and Kaitlyn Richardson began playing softball before they even started school. At 4 years old, the trio began playing softball together and this spring they were looking forward to hitting the field one last time as members of the Comets softball team but that has been put on hold.
The coronavirus pandemic grinded spring sports to a halt, and in turn prevented the trio who has been together most of their lives from getting one last chance to make a playoff run for their school.
"I thought we were going to do good, but now we will never know," Strohm said. Strohm, who her coaches and teammates affectionately call "Fluff" has been a big part of the Comets success during her time on the team. Strohm has been named to the Piedmont District's first team once and second team once and was the team's starting catcher, and also provided power with her bat.
Strohm did the catching for her teammate and friend, fellow senior Ridgeway throughout their careers. Both Ridgeway and Strohm are continuing their softball careers in college as well.
Ridgeway has committed to play for Averett University in the fall, and Strohm will be playing at Ferrum College.
Ridgeway also was named to the Piedmont District's second team all-district her sophomore and junior years.
Richardson also has been a standout player for Halifax, a player that her head coach Woody Bane calls "ultra talented."
Richardson was named first team all-district and first team all-region during her sophomore year, and Bane said that she has made the Comets a better team during her time.
Richardson and Strohm also play on the same travel softball team, Sudden Impact and Ridgeway plays as well. She played with Richardson and Strohm for a while but has moved to another team recently.
In 2014, the Halifax Dixie softball ponytails division went undefeated in district, state and World Series play, bringing back a World Series championship from South Carolina. Strohm, Ridgeway and Richardson were all a part of that impressive team that brought home the championship. That team was a dominant force that put up impressive numbers throughout their run, never losing a game the entire summer.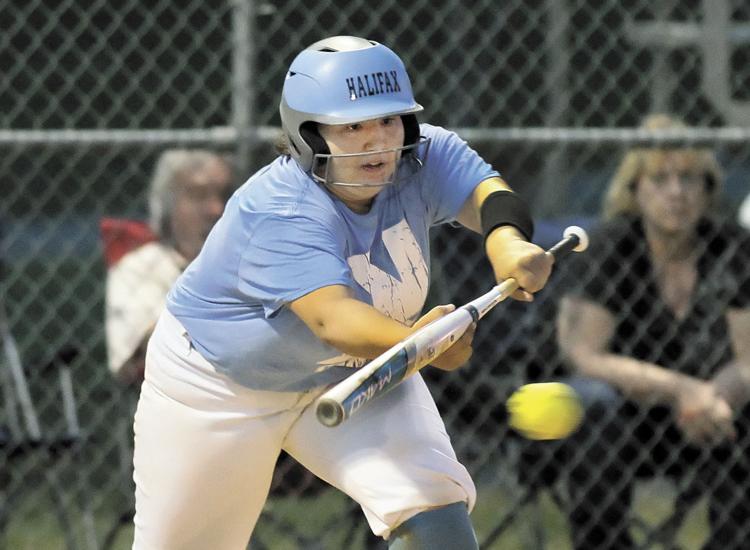 Richardson credits that team and being a part of it as the moment she fell in love with softball. For Strohm, she recalls an inside the park homerun when she was a young girl as that moment.
"I remember getting so excited and knew that I was going to be doing this for a while," Strohm recalls.
When the season suddenly ended, each of the seniors had the same feeling that pretty much everyone else had, loss and heartbreak.
"I am going to miss my teammates because the were incredible, and I wish I could have got more time with them, especially Raegan (Ridgeway) and Fluff (Strohm) because we grew up playing together and are childhood friends," Richardson said.
Strohm echoes those thoughts as well by saying that she has made so many friends playing softball and that those friendships are what she is going to miss most.
"I am really disappointed for everybody, but especially the seniors," Bane said. "They are very talented and the invested a lot of time into it and they not only do it for the Comets but for the travel ball teams as well," he added.
The fourth senior on the team is Christia Wood. Wood is playing in her first season in high school, but was a member of the middle school teams. Bane said Wood has exceptional speed, and she would have been a help to the team this season.
Richardson and Strohm both give a lot of credit to their travel ball coaches and their high school coaches that have been with them for a lot of their softball careers.
Family also means a lot to each of the seniors. Strohm says that her mom, sister and grandmother come to every one of her games no matter when or where it is.
"My mom has helped me a lot. She is my number one supporter. She goes to every game even if she has to take off work," she said.
Hopefully in the near future Strohm's family and the families of the other members of the softball team will get to watch the Comets play one last time.
Coach Bane is already working on trying to figure out some way to get the girls back on the field when it is safe to do so and the governor begins to lift stay at home orders.
"Hopefully we can get an intra squad or maybe invite a team down here when things free up, hopefully before July and get them on the field a couple of times," Bane said.
Assistant varsity softball coach Jennifer Rutledge has been there with the seniors through some very tough time and was looking forward to this last season with them.
"We have lost a teammate, we lost coach Bane for a season and now their senior year of playing. It makes me so sad they wont have the opportunity to show how much they have grown over the years," Rutledge said.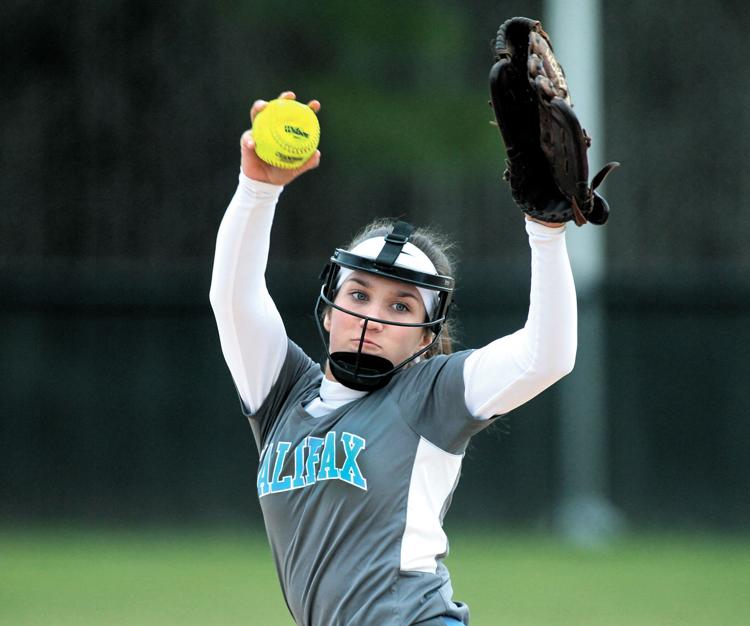 "Each one of these girls holds a special place in my heart that makes them unique. I am so proud to be their coach and I wish them all the luck in the future," Rutledge added.
Whether the girls are able to get back on the field and play a few games in some capacity or not, Bane says they will have a signing ceremony for Ridgeway and Strohm as well as have a senior night ceremony to honor the seniors. Bane says getting them back on the field and having their families and teammates there is important and even if they can't play, he wants them to be recognized for all they have done for the program.