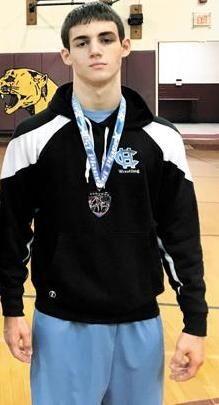 Alex Driggs was one of two Halifax County High School wrestlers to earn a trip to the Class 4 state tournament last season and only the second member of the wrestling team in over 20 years to make it to the state finals.
Driggs is hoping to capitalize off of that feat last season and make it onto the podium at the state tournament this year, if winter sports are allowed to compete.
Driggs, entering his third season as a member of the Comets wrestling team, has made constant progress. In his first season, Driggs made it to regionals but did not fare well. However, in his second season, he was able to run through regionals to earn a spot in the state tournament.
Each season has seen improvement as his final chance to achieve his goal of earning a medal at the state tournament, this season means a lot to him.
Last season, after Driggs, along with then-senior Zyon Wilson, earned spots in the state tournament, Driggs said he really wanted to place in the state tournament.
"My main goal, what I think about every day, is placing at state," Driggs said in February.
Now Driggs, and every other student-athlete at Halifax, await the fate of the winter sports season.
The wrestling team — and the boys and girls basketball teams — began conditioning for the season before schools closed again due to rising cases of the coronavirus in Halifax County. Members of the wrestling team spent time together outside doing cardio work until they were allowed to get on the mat. However, even the cardio work at the school was shuttered, and they are now waiting to see if there will be a season at all.
"I love competing, so having a season will be great. I also plan on wrestling in college, so making a statement at the state tournament will open more doors for me," Driggs said.
Driggs, like so many other senior student-athletes across Virginia and the nation, is depending on this season to give him opportunities to compete at the college level.
There is also the issue of being able to work out and compete to get better to achieve those goals. For Driggs, that meant he had to train year-round to get there. Ever since his season ended, he has been training at a wrestling club in North Carolina.
"I am aiming for a state title, and I have gained skills and the experience that I believe will get me there," he said.
The training also has improved his conditioning from last year and has taken his wrestling skills to new levels. Driggs is now looking forward to showing off those skills.
"I've also improved my diet, and I am cutting weight more properly this year instead of dehydrating myself so this year I will feel stronger and more energized in competition," Driggs added.
The Comet has compiled a 46-23 record in his two years as a wrestling team member. He qualified for regionals both years and finished in second place at regionals last season to qualify for the state tournament.
David Riddle, head coach of the wrestling team, talked in February about the mindset change Driggs had when he arrived at the beginning of the season.
"He (Driggs) said coach, 'I am going to make it to state.' He worked very hard in the offseason; he went to camps, came in disciplined and was ready to go this year. It wasn't 'I am trying to make it to state,' it was 'I am going to make,' Riddle said.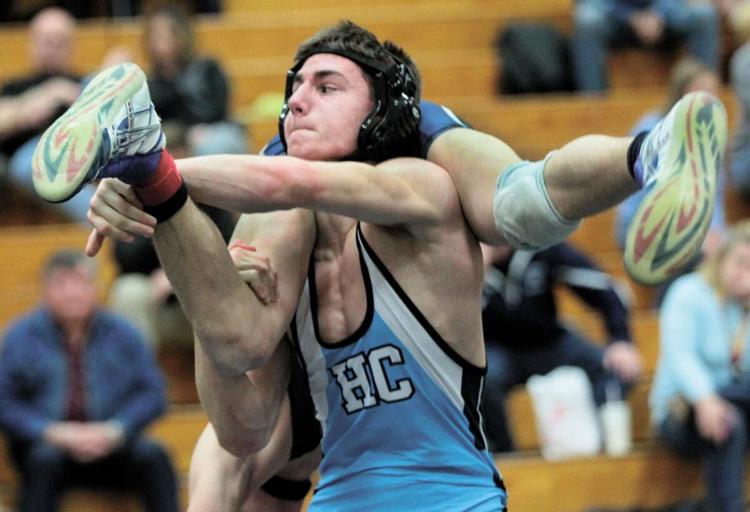 Tyler Mabe became the first Comet wrestler in more than 20 years to qualify for the state tournament in 2018-19, and Driggs used that as a motivator when he began his season last year.
"I saw Tyler Mabe make it, and that's when I fell in love with the sports of wrestling. I put in a lot of work in the offseason and just transformed as a wrestler and came out and had a much better season," he said in February.
As the wait continues, Driggs continues to work hard to stay in shape in the hopes that his senior season will begin soon. He also took a step back to remember what it is that he loves about the sport of wrestling and what he will remember when his time as a Comet is over.
"I will always remember the moments with my coaches and teammates after big wins or joking around after practice," he said. "My coaches are fun people to be around, and they are the kind of people who will still be in my corner long after I graduate from high school."