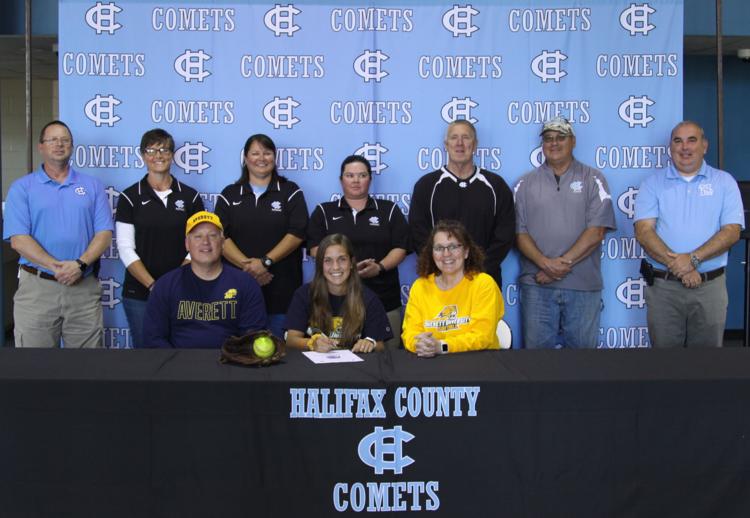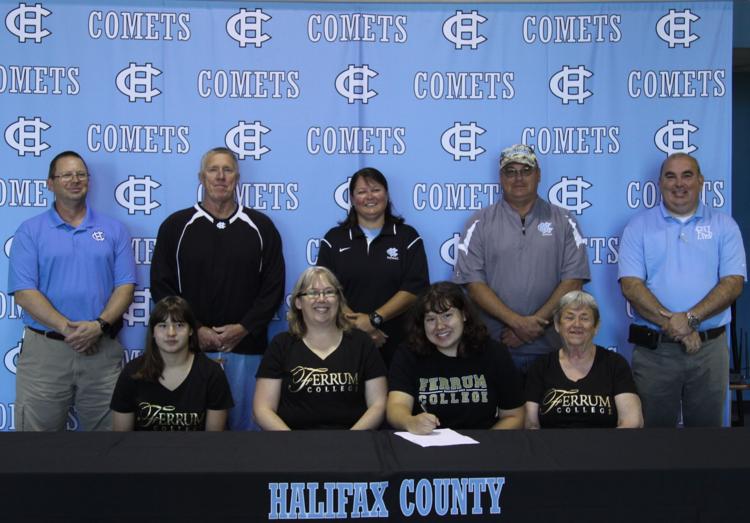 Two Halifax County High School softball players will be continuing their careers at the next level after signing on the dotted line on Monday afternoon.
Skyla "Fluff" Strohm and Raegan Ridgeway held signing ceremonies at the high school, and surrounded by family, coaches and administrators they announced their decision to play college softball.
Strohm will be attending Ferrum College, and Ridgeway will be attending Averett University in the fall. Strohm and Ridgeway grew up on the softball field together. They began playing when they were four years old and played together through their senior year.
They accomplished a lot together through the years playing softball, both individually and with their teams. Ridgeway and Strohm were members of the 2014 Dixie ponytails team that won the World Series, going undefeated the entire summer.
Ridgeway said winning the World Series meant a lot to her because her mother grew up playing softball and always wanted to win the World Series and to be able to do that for her was special.
Strohm also was a first team selection her sophomore and junior seasons on the all district team for the Piedmont District. Ridgeway also was named to the all district team her sophomore and junior seasons as a second team selection.
As Strohm and Ridgeway head their separate ways in the fall, they will still hopefully get to play together again on the field in college as Ferrum and Averett usually match up with each other in non-conference play.
Ridgeway and Strohm also have a bond as pitcher and catcher and as head coach Woody Bane put it, they worked very well together throughout their softball careers, and he is expecting them both to do really well the next four years at their respective colleges.