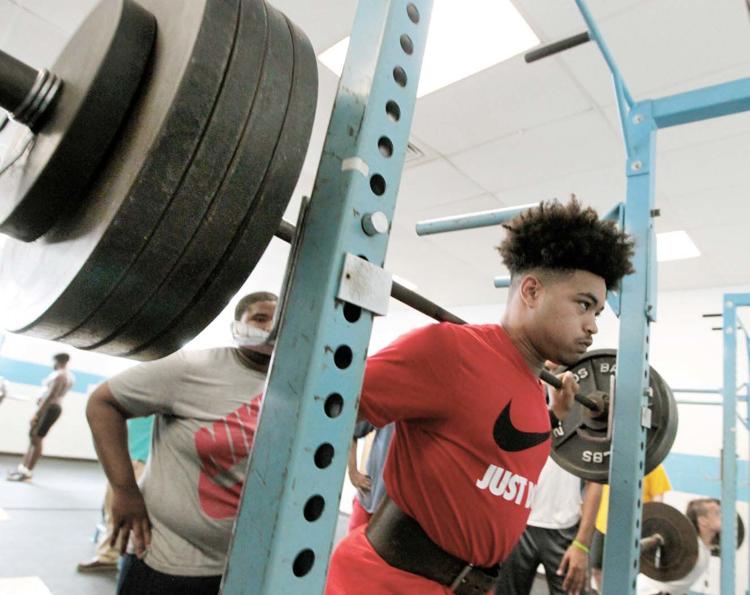 Off-season workouts have been long underway for prospective Halifax County High School varsity and junior varsity football players. Weightlifting, conditioning and football drills naturally comprise a good part of the players' time. For HCHS head football coach Grayson Throckmorton and his coaching staff, developing players goes beyond Xs and Os, it's about developing good people.
Teaching life lessons is something that has always been a part of Throckmorton's football formula. This spring Throckmorton took things a step further with the introduction of the HCHS Football Player's Goal Manual, a guide that is given to all players.
The goal manual has all of the basic information players need, season schedules, a breakdown of the hierarchy in the Comets' football realm, a mission statement, the football program's goals, a players' creed, a set of personal goal areas and a set of physical and conditioning goals.
"I tell them it's their bible," Throckmorton said.
"This what we get the kids to read, learn and try to live by. The bottom line is it's a choice. Everything is a choice. The meat of it is this is not only for the things they need to understand, it is also what our expectations are."
The manual states that the Halifax County High School football program and football family has three basic goals — (1) graduate all players and prepare them for life after high school; (2) win football games (success) and (3) make a positive impact on our school, with our community and in our state.
Then, there are personal goals.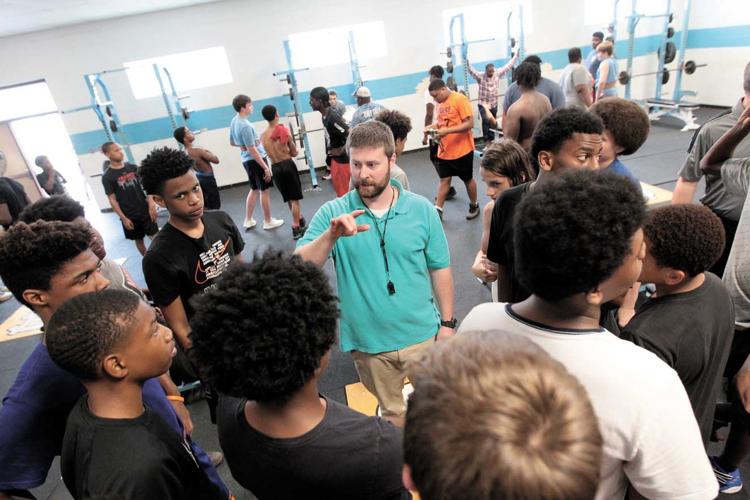 Personal goal areas outlined in the manual are my birth family goals, my spiritual and ethical goals, my football family goals, my physical conditioning goals, my academics and career goals and my caring and giving goals.
On those pages are spaces for players to write down their short-range goals, how they plan to accomplish their short-range goals, their long-term goals and dreams and how they plan to accomplish those long-range goals or dreams.
"In family, a goal might be to have a loving wife and three kids," Throckmorton explained.
"In spiritual and ethical, it could be that some guys may want to be a pastor one day, or they may want to do things to help their community and be civic leaders or business owners."
The Comets coach says coaches and players will keep track of the goals and discuss them, sometimes in a one-on-one setting, sometimes in appropriate group settings.
"This is something tangible," Throckmorton explained of the goal manual.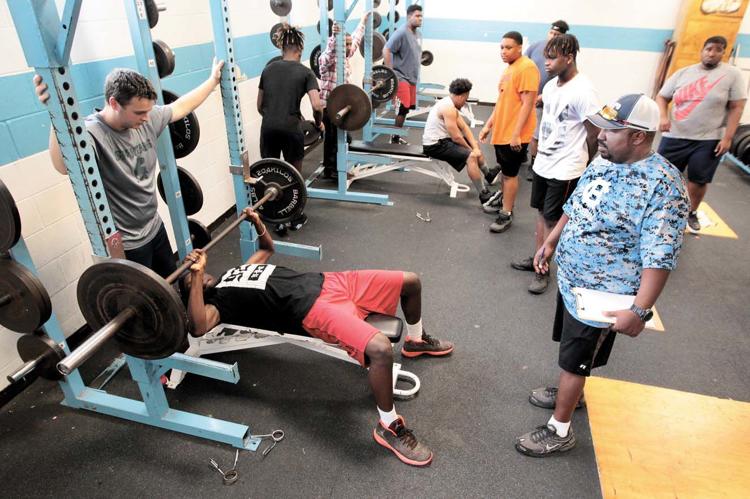 "You can talk all you want. This right here allows a kid to sit down and write down his thoughts in those goal areas, and they come back and follow up on them. It's all meant for them to initiate, think about and put into motion their goals and try to reach those goals, short-term first and long-term ones down the road."
For Throckmorton and the coaching staff, it's all about developing young people into being good people pursuing the right thing along with developing football players.
"It's all about player development within the program," Throckmorton explained.
"It gets the kids to thinking about much more than Xs and Os."
During the month of May, the heart of Throckmorton's spring session, there were a total of 91 kids participating in the program, with the number of players participating in workouts each scheduled day averaging approximately 40.
Throckmorton is expecting a few more as time progresses as kids finish up in other sports.
"We want kids in other sports to give football a try," he remarked.
"College coaches want kids that play multiple sports."