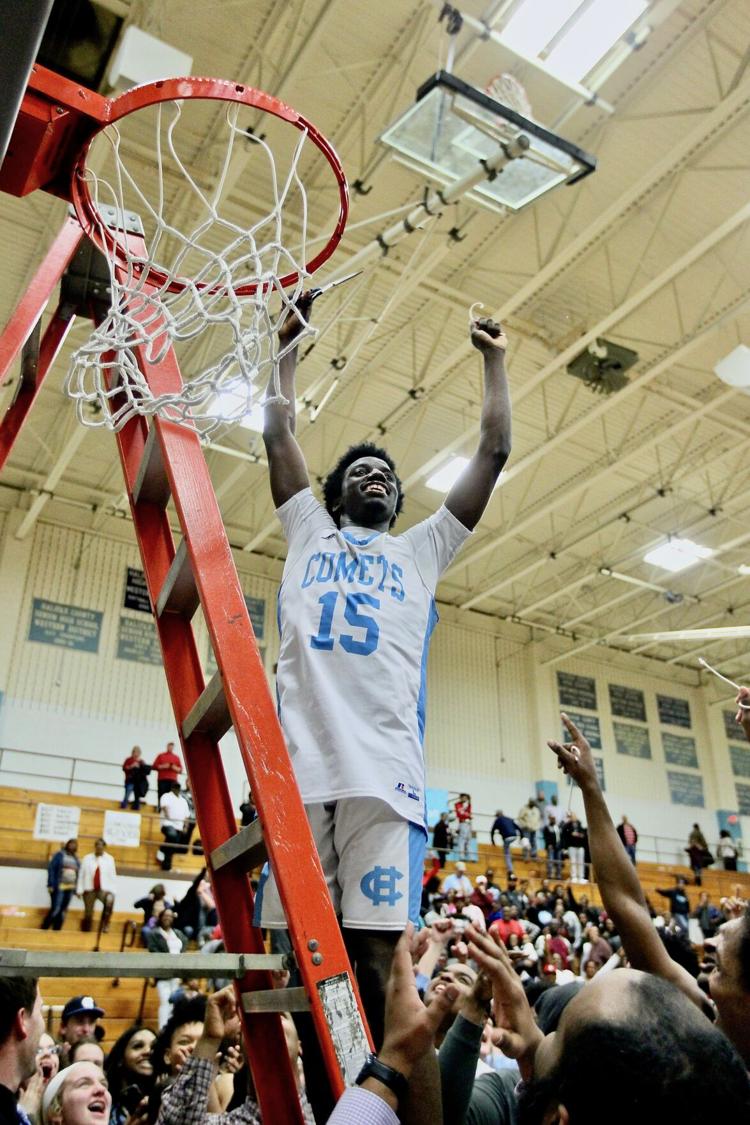 Kevon Ferrell sat silent in the locker room at Heritage High School in Lynchburg after the Halifax County High School boy's basketball team fell 61-58 to the Millbrook Pioneers in the Virginia Class 4 State Quarterfinals on March 6.
After a stellar season by Ferrell and the rest of the Comets basketball team, a hot shooting Millbrook team derailed Halifax's shot at a state title. Ferrell had left it all on the court that night, finishing the state tournament game with a team high 14 points.
It was silent in the locker room that evening back in early March with the only sounds coming from the closing of lockers, the shuffling of feet and the packing of bags as the team prepared to head home. Both players and coaches shed tears as the reality set in that their banner season was over. No one said a word. In fact there were no words to be said at that time. Back to back regional championships, a 14-0 start to the season, regular season district champions, the top seed in the district and region tournaments, the team had defied all odds and expectations but they knew they fell short of the ultimate goal.
"It was honestly heartbreaking," Ferrell said recently when reflecting back to that night.
With a team filled with underclassmen entering the 2019-2020 season, head coach Sterling Williams was looking for a leader on the team. As one of the only players who got on the court in the Comets state tournament run the previous year, it was Ferrell who emerged as that leader. Ferrell used his talent and experience on the court to help bring together a young group.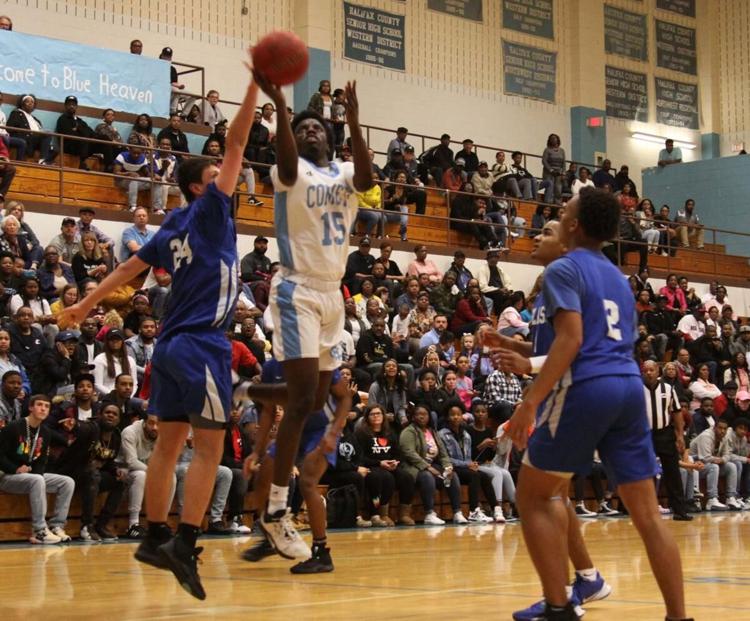 "He (Ferrell) is a silent leader for this group, and I'm really trying to get him to be more vocal, putting guys into spots offensively, telling guys what to do, just trying to get him to be that coach on the floor for those guys," Williams said about Ferrell after the regional championship win over George Washington-Danville in March. "Those guys lean on him too, because he has that year of experience with major minutes and they know how well he can play."
After a senior heavy team led Halifax back to the state tournament for this first time in over 40 years in the 2018-2019 season, a lot of people were expecting a significant drop off last season because almost all of the major contributors had been lost to graduation. When the Comets defeated E.C. Glass to secure their spot in the state tournament for the second year in a row Ferrell made sure to mention those that doubted their team.
"It feels good proving everybody wrong. Everybody thought we weren't going to be able to do it again, so we had to prove everybody wrong," he said.
Ferrell averaged 10.3 points per game in the regular season and 15.3 in the postseason for an average of 12.8 points per game last season. Those numbers earned Ferrell first team honors for the Piedmont District, Region 4D and Class 4 All-State team.
After a phenomenal junior season Ferrell started getting contacted by prep schools and colleges as he prepared for his senior season. At one point Ferrell committed to attend a prep school but decommitted and was considering other options for prep schools. But ultimately Ferrell felt that the opportunity to make a run at a state championship with friends that he has played with his whole life was what he wanted to do.
"It was really tough, but I talked with my friends and we wanted to win the state championship together so I decided to stay here (Halifax)," Ferrell said.
But another obstacle now stands in the way. With no offseason workouts, not being able to be in a gym consistently and a season that is still in jeopardy due to COVID-19, Ferrell's future is uncertain.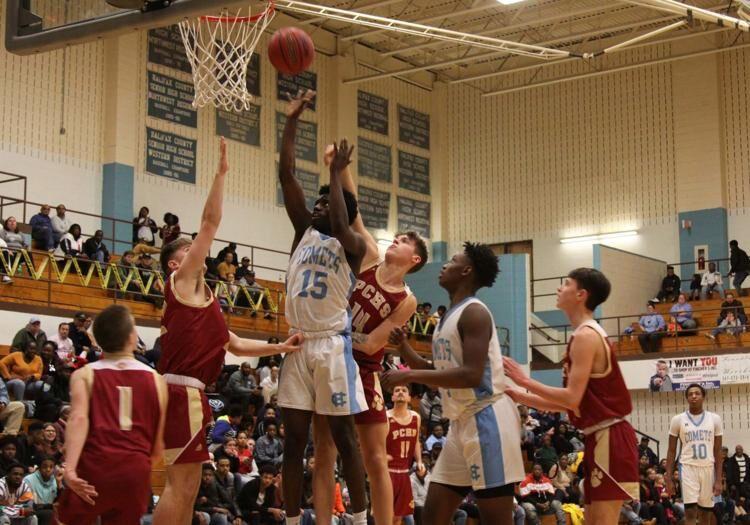 Several schools and even a Division 1 school had contacted him after his all-state award, but since that time he hasn't been able to get onto a basketball court to showcase the talents that won him that award last season.
Now, with the rest of the schools in Virginia beginning practice on Monday, Ferrell and the rest of his coaches and teammates are still waiting to hear a final decision on the season. The Halifax County School Board voted to allow extracurricular activities to resume, but a recent surge in cases of the coronavirus have halted those activities.
It will now be the middle of the week before a decision is made and for Ferrell and his teammates and coaches it has not been easy. Speaking about how Williams has been in contact with the team, Ferrell said that he has been texting and FaceTiming with the team regularly to make sure they are working out and staying in shape since the gym at the high school has been closed.
The team was able to get together for two weeks of conditioning together, but that was not enough time to get back into game shape as the Dec. 21 start date looms.
"The hardest part is going to be getting our game back and trying to get back in the right shape and just running up and down the court," Ferrell said. "We are looking to get up and down the court and getting into that game shape," he added.
Ferrell's goal entering the offseason was just to get better. He just wanted to get better all-around, and while he has worked hard and tried to achieve that goal, but it isn't the same as it would have been had all of the facilities been available to him.
The waiting game continues for Ferrell and his coaches and teammates. The window for return is still open, albeit closing rapidly, there is still a chance for the Halifax County High School boy's basketball team to get back on the court for the 2020-2021 season and bring a state championship to Halifax for the first time.