The Halifax County High School varsity volleyball team beat Heritage High School on Monday in straight sets, 25-7, 25-14 and 25-5.
This was the last regular season match at home for the Comets.
The lady Comets were led by Kylie Satterfield, who had 13 service points and Madison Barnes, who had 12 service points in the win.
Trinity Martin was able to lead the team in kills with nine in the victory.
"Our setters did a good job of putting the hitters in a position to get the kill, and I was pleased with our service tonight," said head coach Sunshine Martin.
This was a big win for the lady Comets as they only have one more regular season match before competing in the district tournament on Thursday.
"This was a good match for us to get geared up for our last regular season match. Heritage always returns the ball and makes us have to get off good passes in order to set our hitters," said Martin.
Throughout the match, Sarah Watts had two aces, eight assists, two digs, three kills and one block; Martin had one ace, two digs, nine kills and one block; Shamya Hankins had four kills and one dig; Barnes had four aces; Emma Payne had eight assists and four digs; Arissa Conner had one kill and five digs; Jadyn Harlow had six aces, one assist, one kill and three digs; Satterfield had three aces and 12 digs; Kate Jackson had one ace, one assist, one kill and three digs; Sarah Vernon had one ace and two digs; Tessy Henderson had two kills, one block and two digs; and Katie Reaves had three digs.
"The girls mixed it up tonight, and it was great to get Jadyn Harlow's serve back to where it needed to be. We are going to need that in the regional playoffs," Martin concluded.
The lady Comets sit at a record of 8-10 on the season and a Piedmont District record of 4-6 sitting in fourth place.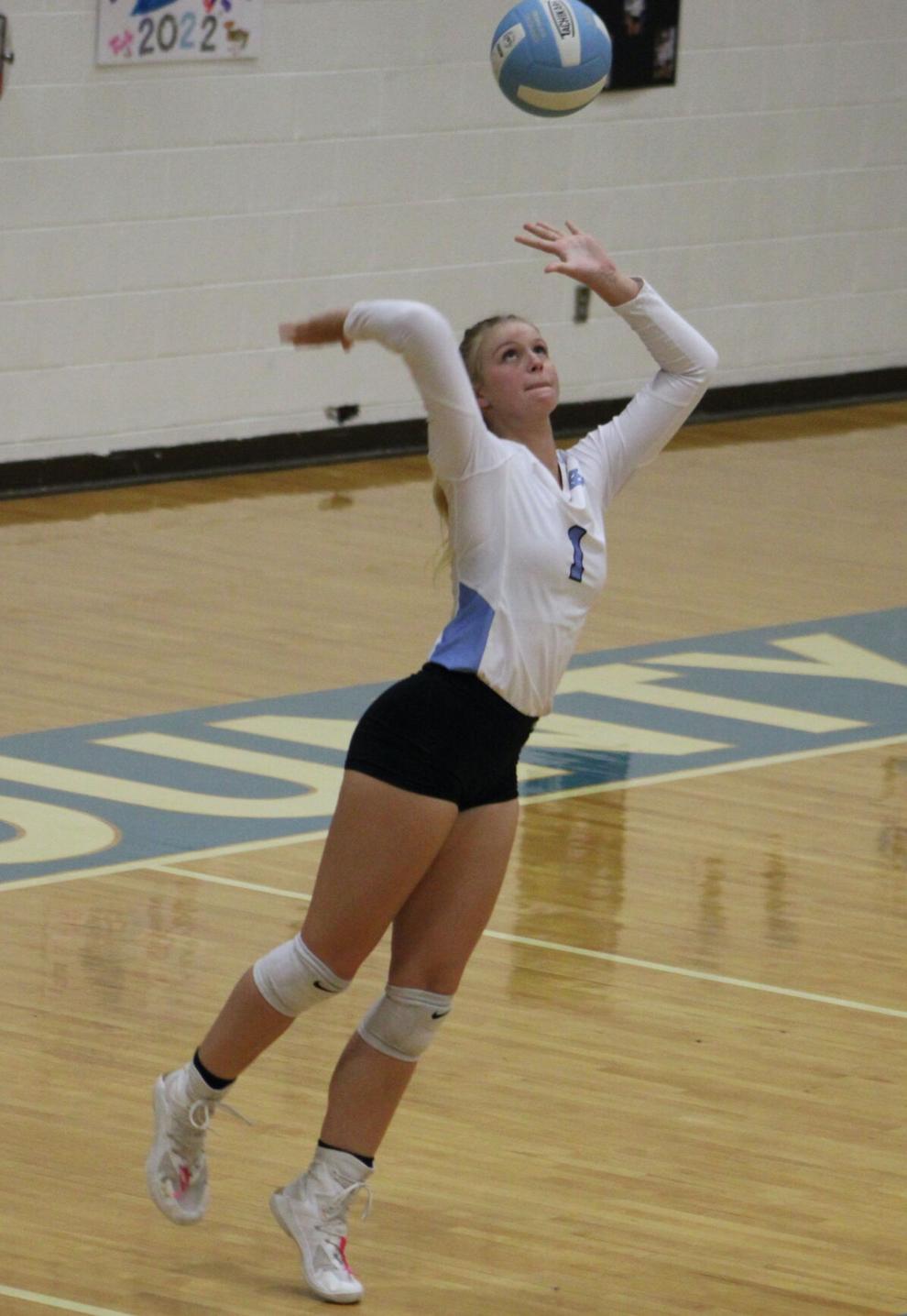 Jayvee
The Halifax County High School jayvee Comets also won against Heritage High School on Monday in three sets, 25-8, 24-26 and 15-7.
The team was led by Abby Duffer, who had 26 digs in the contest and Erin Satterfield, who led the team with seven kills.
The Lady Comets dropped the second set after a back and forth between the two teams.
"In set two, we uncharacteristically missed several serves and lost some of our energy," said jayvee head coach Kirk Barnes.
Throughout the sets, Duffer had three kills, one assist, 26 digs and three aces; Makayla Powell had five assists, three digs and four aces; Blakely Martin had eight assists, four digs, two aces and two kills; Satterfield had two digs and seven kills; Peyton Irby had five digs, one ace and four kills; Hanna Sutphin had one ace and three kills; Hannah Terry had one dig; Jacie Snead had eight digs, one ace and one kill; and Alexis Ayers had six digs in the jayvee Comets win.
He added, "On sets one and three, the girls played as they have been throughout the winning streak, and when their energy level is up and they serve well, they are hard to beat."
The jayvee Comets are on a four-game win streak after a two-week hiatus and hope to continue that streak in their last game of the season.
"I expect that energy level to continue in our last game at Patrick County," Barnes concluded.