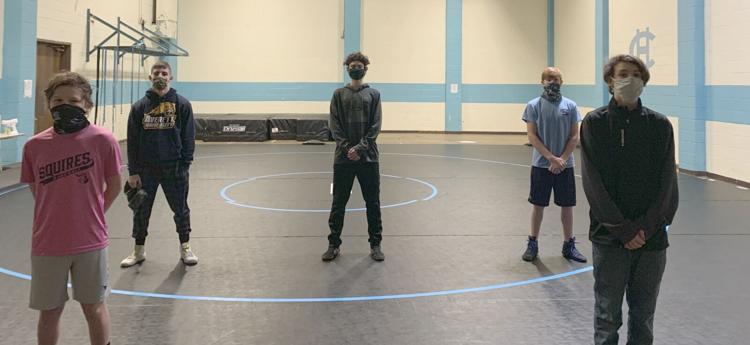 As the Halifax County High School wrestling team prepares for their season opening match against Magna Vista on Tuesday, head coach David Riddle and assistant coach Jay Cole know that the upcoming season will be one of the more unique in history.
The team began conditioning for two weeks in November before it was put on hold due to a spike in the number of positive COVID-19 tests in the county, but they were able to began practice on time.
"Dec. 14 was the official start for practice in wrestling for the entire state, so we were lucky in the fact that we did not lose any time there like some of the other sports did," Riddle said. "We have had an interesting but somewhat successful start to the season so far," he added.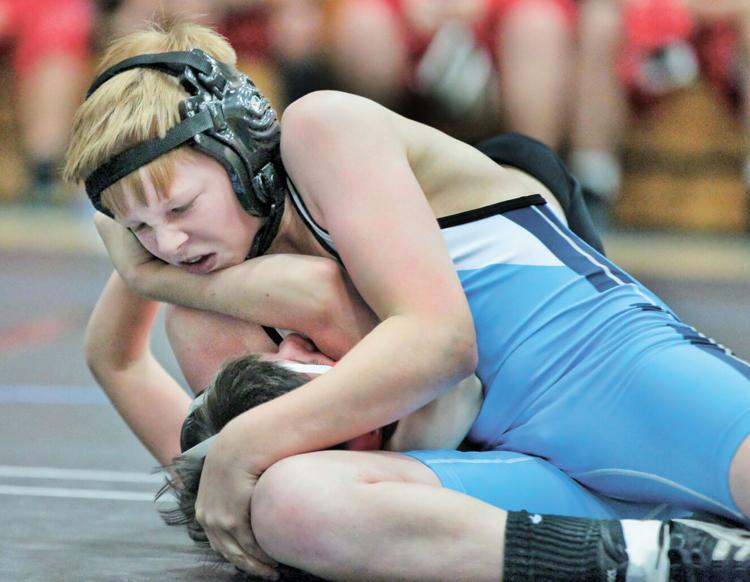 Four wrestlers are returning for the Blue Comets, who all have experience on the mats. Senior Alex Driggs is back, fresh off of wrestling his way to the state tournament last season. The other senior on the team is J.T. Francis. Colin Saunders is the lone junior on the team, and Colin Mabe rounds out the team as a freshman.
Mabe was a member of the team last season as an eighth grader but was unable to wrestle in varsity matches.
"He was able to work with the team and get some exhibition experience in," Riddle said. Mabe will be wrestling in the 106-pound weight class this season. He also gained experience from being a part of the Halifax Youth Wrestling program. Riddle says that Mabe should be one of the tougher wrestlers in his weight class in the area.
Saunders is entering his third season as a member of the Blue Comets wrestling team. His first season was cut short due to injury, but he returned last year stronger.
"He came back strong last year, placing in many of the weekend tournaments," Riddle said. Saunders, like Mabe, has years of experience from working with the Halifax Youth Wrestling program. Riddle says that they are looking for Saunders to have a big season this year.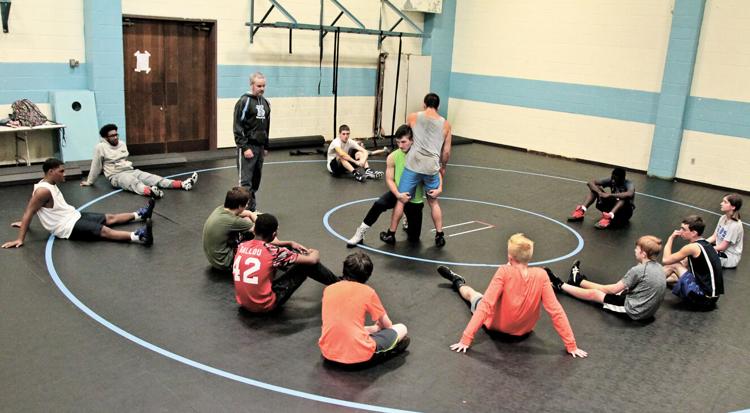 Senior Francis is back for his second year with the program, and after a difficult first year in a strong weight class, Riddle says that Francis is always wanting to learn more and has come a long way since last season. "Most of his matches were against wrestlers with three and four years of varsity experience," Riddle Said. "He had one of the toughest weight classes around," he added. Riddle added that if Francis continues to put in the work he has during practice, he could see a lot of success this season.
Driggs is looking to go further than last season and not just make it to the state tournament, but to place. He is in his third season on the team and is the most experienced wrestler for the Blue Comets.
"Alex (Driggs) is a very goal oriented person. We have not put the pressure on him, he has simply taken it upon himself to get more offseason work and conditioning in and should have a monster season this year," Riddle said.
Riddle says that he and Cole have been pleased with what they have seen out of the group so far.
"We have a small group this year, but we figured that was going to be the case with everything going on in general," he said. "Talking with other coaches around the area, and looking at other rosters, most schools are seeing situations very similar to what we are dealing with," Riddle added.
Riddle says that the goal this season is to get as many matches in for the guys in all of their dual and tri meets. He went on to say that it may mean they have to wrestle up a weight class from time to time or competing against wrestlers from other teams wrestling up a class as well.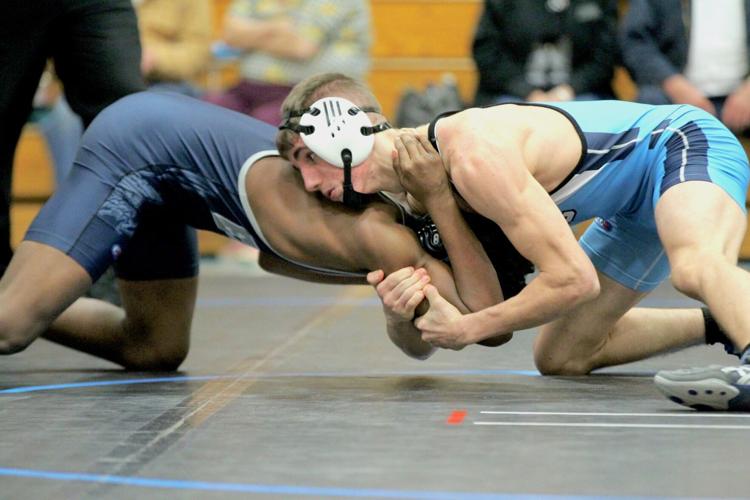 This year is already unlike any that Riddle has ever seen.
There will be no weekend and individual and dual tournaments that he says have long been a part of the program, but they will be having dual and tri meets during the week to cut down on the number of wrestlers in the buildings.
"Many of those weekend tournaments hosted anywhere from eight to 16 teams, and we simply cannot do that during this time," he said. "The state tournament is also going to see only two wrestlers from each weight class advance out of regionals, down from four in the past," he added.
Things may be much different in almost every sense of the word, but Riddle, Cole and the wrestlers are all just happy to be getting the opportunity to have a season. In getting the opportunity to have the season, safety is the number one concern for everyone involved.
"We are working hard to follow the guidelines both during practice and outside of the building as well. These guys all love the sport and are just looking for a chance to compete and advance in the postseason," Riddle said.
They are taking the safety precautions seriously, and while they are not able to create a "bubble" like some professional sports have, they know what needs to be done to stay safe and give themselves an opportunity to have a full season.
The Blue Comets have two matches next week, both at home. On Tuesday, Magna Vista will visit Halifax, and Bassett will make the trip on Thursday.