The 2019-2020 season will be a vastly different season for the Halifax County High School varsity boys basketball team.
Gone is the core group from last year's team that finished 21-6 and gave Halifax County High School its first appearance in the Virginia High School League state tournament in 44 years. Eight seniors graduated from last year's team, leaving behind two players that saw quality playing time and four others that saw relatively little playing time.
In place this season is a young and inexperienced Comets team, the youngest and most inexperienced team Comets head coach Sterling Williams has had since taking over the Comets basketball program.
The realization of this season is that the level of success this year's team will have will depend upon the players' work ethic and how quickly the players will learn, grow and mature.
"It's a process," Williams explained.
"It's going to be a process of getting better every day, taking it practice-by-practice and game-by-game. It's going to be one practice at a time, one game at a time, not looking down the road, not worrying about the (post-season) playoffs, just trying to get better on a daily basis.
"It's going to be fun to watch guys grow and mature and develop into a really good basketball team," he added.
The inexperience of the team is what will weigh on the Comets, especially during the early portion of the season. There are only six players returning from last year's varsity squad, and there are seven players on the team that have moved up from last year's junior varsity squad.
"It's new to them," Williams said of his players.
"Nobody outside of Kevon Ferrell and Davon Jennings played significant minutes last year. We're going to lean on those two guys to contribute. Those guys coming off of last year's JV team have no varsity experience. A lot of the guys are still getting acclimated to the speed of the varsity game."
That being said, Williams understands his team will have its struggles. The hope is the Comets will emerge as a dangerous team later in the season when post-season tournament play begins.
"We understand we might struggle a little bit," Williams said.
"I feel like come late-January, February, March teams aren't going to want to play Halifax County. It's not about how you start the season, it's about how you finish the season. Late February, early March is when we want to be clicking and playing our best basketball."
The key component for the Comets at this point is defense.
"That's where we hang our hat anyway," Williams pointed out.
"That is what is going to carry us throughout the season, it's what is going to keep us in games. We've really got to focus in on defense and on the offensive end, kind of let their natural abilities take over, put them in positions on the offensive end and let them be the playmakers."
With the makeup of his squad, Williams says he is going to have his team playing an up-tempo game on both offense and defense.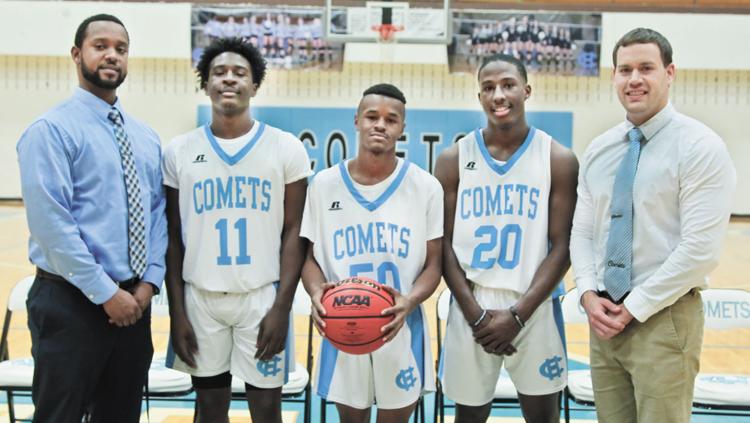 "We're probably going to have to play a little different tempo this year," explained Williams.
"We're going to try to speed things up. We're going to try to press on defense a little bit because we have so many guys that are pretty much equal that we feel like we're not losing much when we bring a sub into the game. We're going to try to make it a full-court game instead of playing in the half-court. We feel like getting out in space and out in open areas will benefit our players."
On the offensive side of the ledger, the Comets are down from last year when it comes to guard play and shooting the basketball.
"Offensively, we're missing a little shooting," Williams pointed out.
"Our shooting is not the best, not what it was last year, and right now, neither is our guard play. We are going to have to do that by committee.
"It's going to be about making the right play," added Williams, "kicking the ball out when it needs to be kicked out, taking the shot when it needs to be taken. We can't worry about who that guy is that is in the corner. It's not going to be Tyree Dunkley, Michael Spraggins or Kendall Dixon, but we've got to kick the ball out to that guy and trust he's going to knock down the shot."
When it comes to physical size, the team has 10 players that stand between six feet and 6-5 in height. Williams sees that as a positive.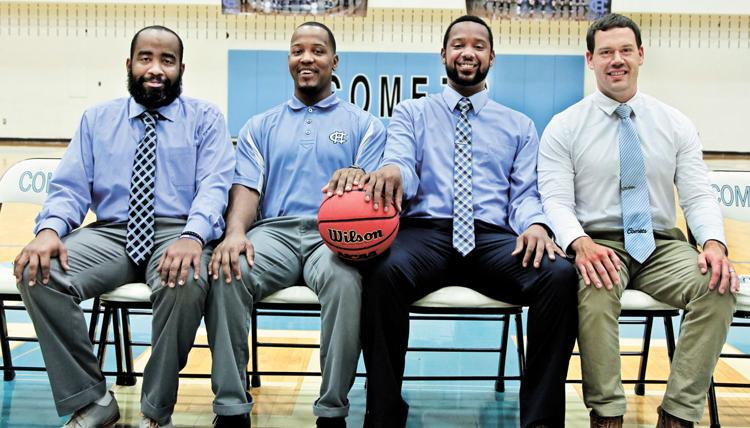 "They are all about the same size, which is good on the defensive end because all of them have the size," Williams remarked.
"All of them are from about 6-1 to 6-3, and can guard multiple positions."
While this season's Comets team is a young team, there is optimism about the future.
"We only have three seniors, so most of these guys will be coming back next year," Williams noted.
"This group is fairly young. That is good because these guys get the learning curve now. We want to get these guys up here to the varsity level early on, get them acclimated to the speed of the game, and learn what it takes to be good on the varsity level."