It was a night of celebration for the Halifax County High School grapplers as they acknowledged all their seniors in their last home meet of the season on Wednesday.
The Comets hosted the tri-meet taking on GW-Danville and Tunstall while splitting their matches, defeating GW-Danville 28-18 and falling short to Tunstall 36-18.
The seniors who were recognized for their contributions on the mat include Colin Saunders, Wyatt Nelson, DaShawn Medley, Daysun Wilson and team manager Ashley Irby.
The Comet grapplers had three wrestlers who went 2-0 in their matches on the night as Peyton Yeatts competed in the 138-pound weight class and picked up two wins, Colin Saunders picked up two wins in the 145-pound weight class, and Wyatt Nelson picked up two wins in the 182-pound weight class.
Colin Mabe split his matches in the 126-pound weight class, and Andrew Duffey also split his matches in the 285-pound weight class.
"Peyton, Colin Saunders and Wyatt were all able to pick up a pin, so we were extremely pleased with that. Even in the losses we wrestled solid considering we had been off the mat for about a month now," said head coach David Riddle.
The Comet grapplers have not competed in a match since Dec. 16 due to COVID-19 protocols and cancellations.
"We saw a little rust out there but to pick up a few wins and go 1-1 on the night and be competitive considering the cards we were dealt was a pretty good feather in the cap for us," said Riddle.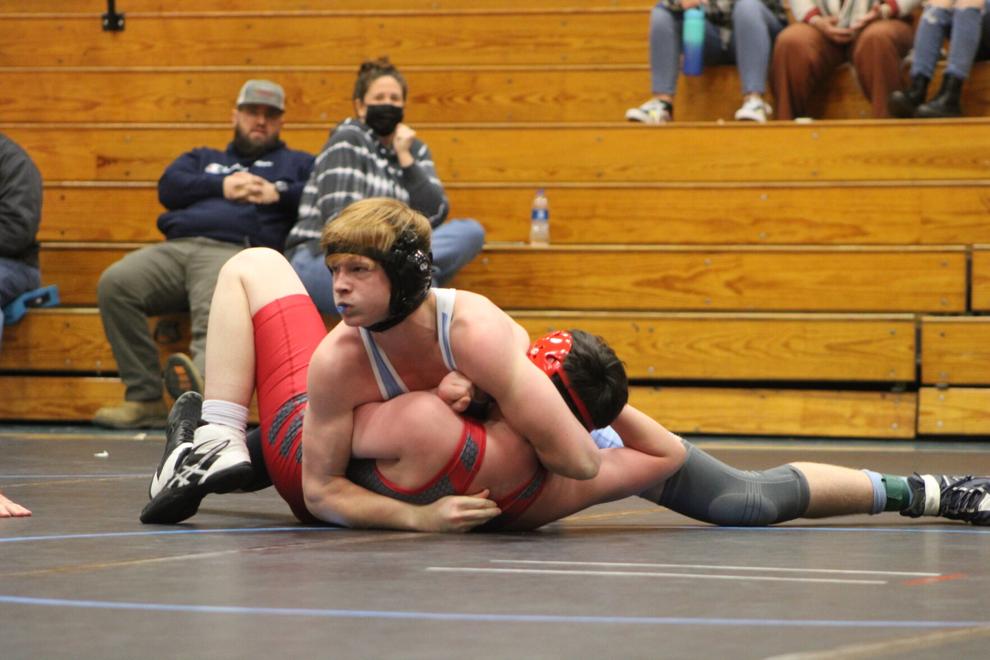 Riddle acknowledged that the Comets, GW-Danville and Tunstall all had athletes who were out with injury and others who were in COVID-19 protocols but said the forfeits always hurt.
"As is going to be the case all season, all three teams were hit pretty hard with injury and COVID-19 protocols. None of the three were at full strength which led to a lot of forfeits across the board," said Riddle.
The Comet grapplers will look to improve their record on Saturday for the Brookville invitational at Brookville High School.
"We will look to use this as momentum as we go into our district match next Wednesday," Riddle concluded.
Wednesday the Comets will travel to Magna Vista to compete in a tri-meet district matchup versus GW-Danville and Magna Vista with hopes of improving their record in the district.