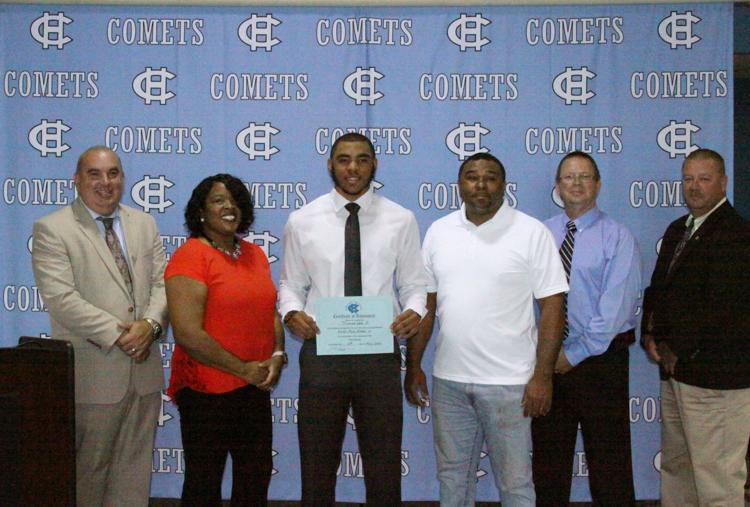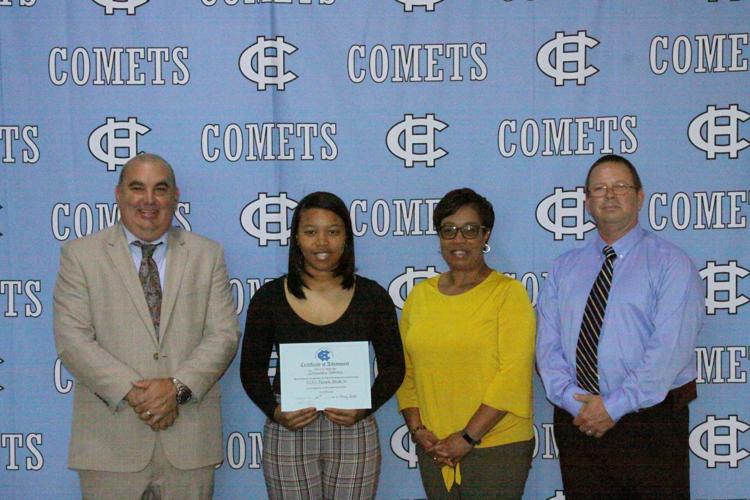 The top male and female athletes in Halifax County High School's graduating class of 2020 were honored on Thursday morning during a ceremony at the school.
Deaundra "Dee Dee" Jeffress was the winner of the Francis J. Mitchell award for best all-around female athlete and Thomas Lee earned the T.C. Watkins award for best all-around male athlete.
Athletic director Allen Lawter gave a short speech about each of the athletes before presenting them their awards. Jeffress was a four-year starter in basketball, won the most valuable player award and was named first team all-district all four years of her high school career.
Jeffress also was named all-region each of her four years, earning first team honors in three of those years.
Jeffress, a 1,000-point scorer for the Comets, finished her career with 1,195 points.
Lawter shared a quote from Jeffress' basketball coach David Graham. "Complete student athlete, a team player and leader both on and off the court, an honor roll student who is always wanting to get better at the same time. What a fantastic career and it was my pleasure to have been her coach."
Jeffress also was a member of the Comets softball team her freshman and junior years earning first team all-district honors her junior year.
Lee was a four-year letterman in both indoor and outdoor track, a three year member of the football team and was on the Comets baseball team his senior year.
Lee competed at the regional and state level on the track team the past two seasons. He won the region in the shot put and placed third in the long jump this past winter and finished second in the shot put last year.
Lee was named to the Piedmont District honorable mention team during his senior year as the Blue Comets starting quarterback. He also was named the Blue Comet offensive player of the year.
Lawter shared a quote from Halifax football head coach Grayson Throckmorton, "I was proud of the work Thomas put in during the off season to prepare himself to play quarterback. He did a fabulous job and it was obvious when you watched him play. Thomas is a fine young man, a leader and will be missed by the Blue Comet football squad."