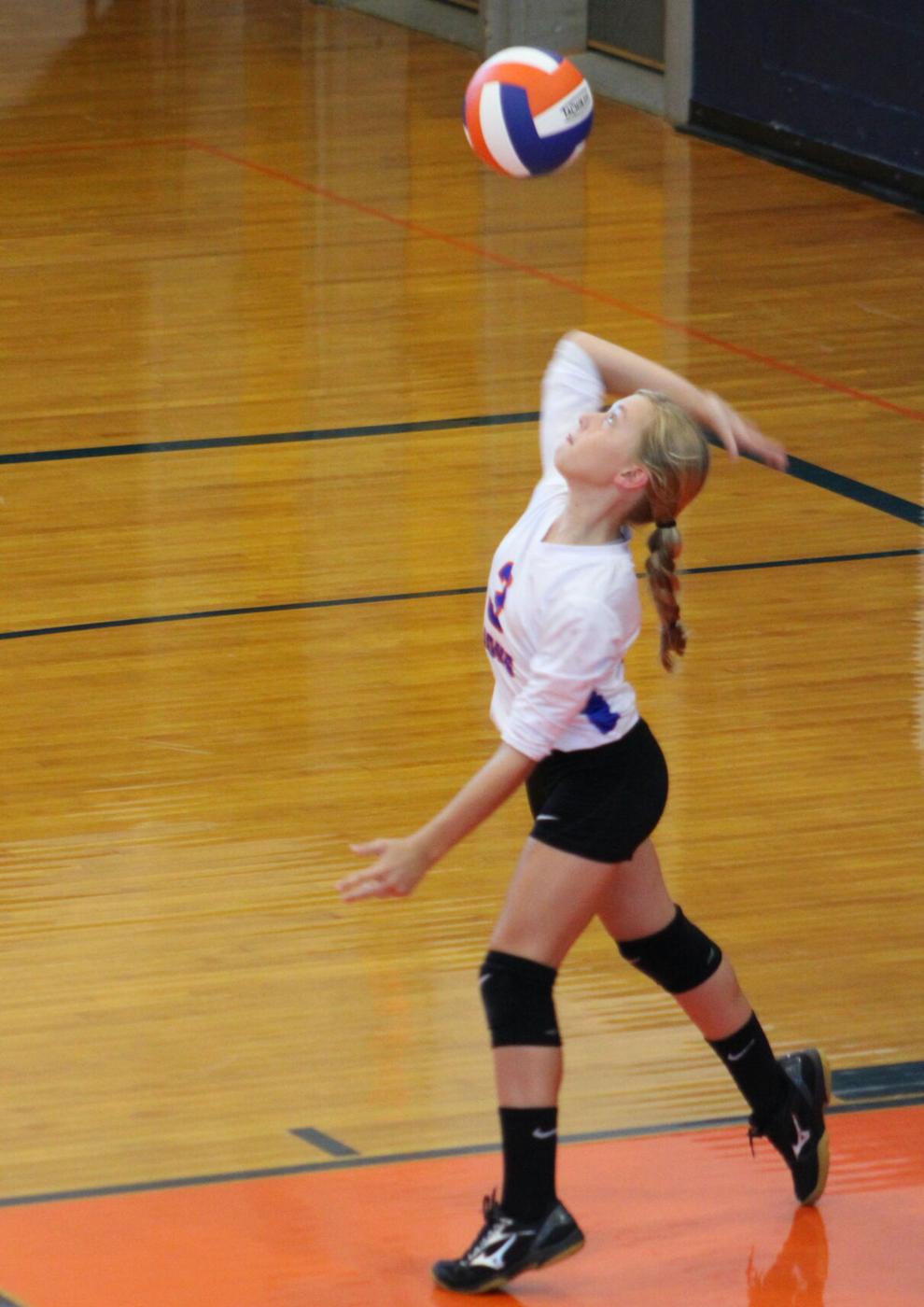 The Halifax County Middle School Lions served their way to their second win of the season Thursday when they competed in their second match of the season against Fieldale-Collinsville.
The Lions were in a close competitive match but were able to get the win in three sets after losing the first 17-25 and winning the next two 25-17 and 16-14.
After losing that first set, the girls came back with a roar during the second set with Abagail Conner leading the team with her serves scoring 10 points in a row.
Miley Powell had four digs; Kennedy Riley had three kills; Ella Seamster had one kill; and Hailey Jacobs had one kill in the Lions win.
"Thank you to everyone who came out to support the Lions volleyball team," said head middle school volleyball coach Lynzie Adams.