The final two games of the regular season for the Halifax County High School varsity baseball team left the Comets with a 10-2 record, after Halifax County outscored Patrick County 21-13 in its regular season finale on Wednesday.
The Comets, behind a solid pitching performance from Leo Noblin and an error-free game from its defense, shut down Tunstall High School 6-0 on Tuesday at Halifax County High School.
The Tunstall game was played in honor and memory of Dr. Michael Priest, former star baseball player at Halifax County High School, who played collegiately at the University of Virginia and Campbell University.
Michael Priest lost his life in a tragic automobile crash earlier this year.
Dr. James Priest, Michael's father, along with his family threw out the ceremonial first pitch before Tuesday's game.
"It was Senior Night and we dedicated it to Dr. [Michael] Priest", said Kenneth Day. "He meant a lot to our program, and it was great to honor him and have members of his family with us and participate on this night.
"We appreciate the Priest family for all they have done for the continued support of our kids."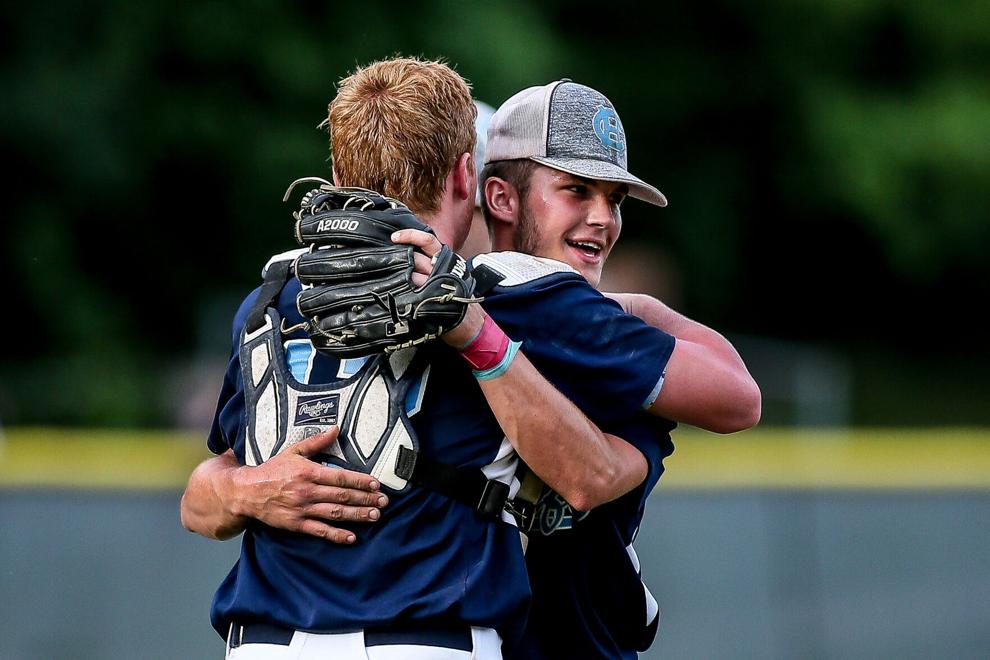 Halifax County 21 Patrick County 13
The Comets scored 21 runs on 20 hits, and they rallied from a 13-11 deficit after five innings to defeat Patrick County in Stuart on Wednesday.
Joey Duffer finished with a home run, double and four RBIs, Mason Hatcher had five hits, including a triple with three RBIs, and Gavin Colwell hit three doubles in five plate appearances with four RBIs for the Comets, who also got four hits and five RBIs from Leo Noblin.
Kamron Turbeville had two hits and two RBIs, Jackson Newton finished with two hits and one RBI, Nathan Comer with one hit and one RBI, and Kyle Barker added a base hit, while Jaxon Lloyd added an RBI.
The Comets trailed 2-1 after one inning, the game was tied 6-6 after two innings, and the Cougars led 10-9 after three innings. Patrick County took a 13-11 lead after five innings, but did not score the final two innings, when the Comets took control with a nine-run sixth inning and a one-run seventh inning.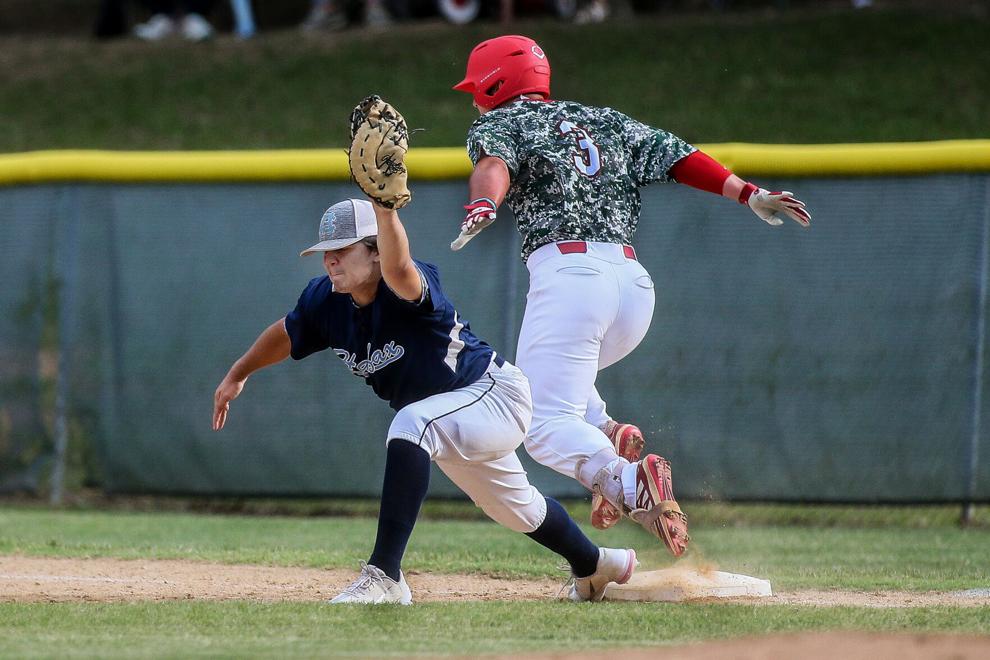 The Comets drew 12 walks for the game and used three pitchers, including starter Joshua Gunn, who struck out two batters and walked three in three innings.
Anthony Conner pitched one and one-third innings with two strikeouts and two walks, and Comer pitched the final two and two-thirds innings with one strikeout and one walk.
Patrick County finished with 14 hits for the game.
Halifax County 6 Tunstall 0
Noblin struck out five batters and scattered four hits in five and one-third innings on the mound, and seven different Comets had at least one hit in the Tuesday win over Tunstall.
Halifax County batters struck out only two times and had 11 total hits, with Noblin going 3-3 with one RBI.
Duffer was 2-3 with one RBI, Newton was 2-4 with one RBI, Colwell was 1-3 with two RBIs, and Hatcher was 1-2, while Comer and Colby Hancock each went 1-1 for the Comets.
Tunstall had only five base runners for the game, with one batter reaching base on a walk.
Halifax scored two runs off a walk to Lloyd, RBI double from Duffer and RBI single from Newton in the first inning, and the Comets added a run in the second off a single from Noblin, who stole second and scored on a double by Colwell.
The Comets added a run in the fourth off singles from Noblin and Hatcher, a Tunstall error and sacrifice fly from Colwell, and singles from Newton, Comer, Hancock and Noblin, along with a wild pitch plated three runs for the Comets in the sixth inning.
Noblin got the win for the Comets, with Lloyd relieving him for the final one and two-thirds innings. Lloyd allowed only one base runner in his stint on the mound, that coming in the sixth inning, where the Comets turned one of their two double plays for the game.
"This was a good win. I'm really proud of the way the kids bounced back," said Day, referring to a game at Patrick County which was called for rain the day before after four innings.
"Leo Noblin pitched a very good game, he stayed under control, threw a lot of strikes and got those guys swinging.
"We played great defense and turned two double plays which were huge. Our kids really stayed focused, had a good time, played relaxed and had some fun."
As the post-season approaches, the team has to fine-tune a few things, Day added.
"We need to continue to get good pitching like we had tonight and see what happens."