The Halifax County High School football team has plenty of new faces this season, one of them being their new addition of their female kicker Ella Morrison.
Morrison is a three-sport athlete for the Comets playing basketball, soccer and now football, a sport she has always wanted to play.
She made her first appearance of the season for the Comets in their home-opener on Aug. 27 – their only game so far – where they took on Person County High School and took down the competition scoring six touchdowns en route to their 42-8 win.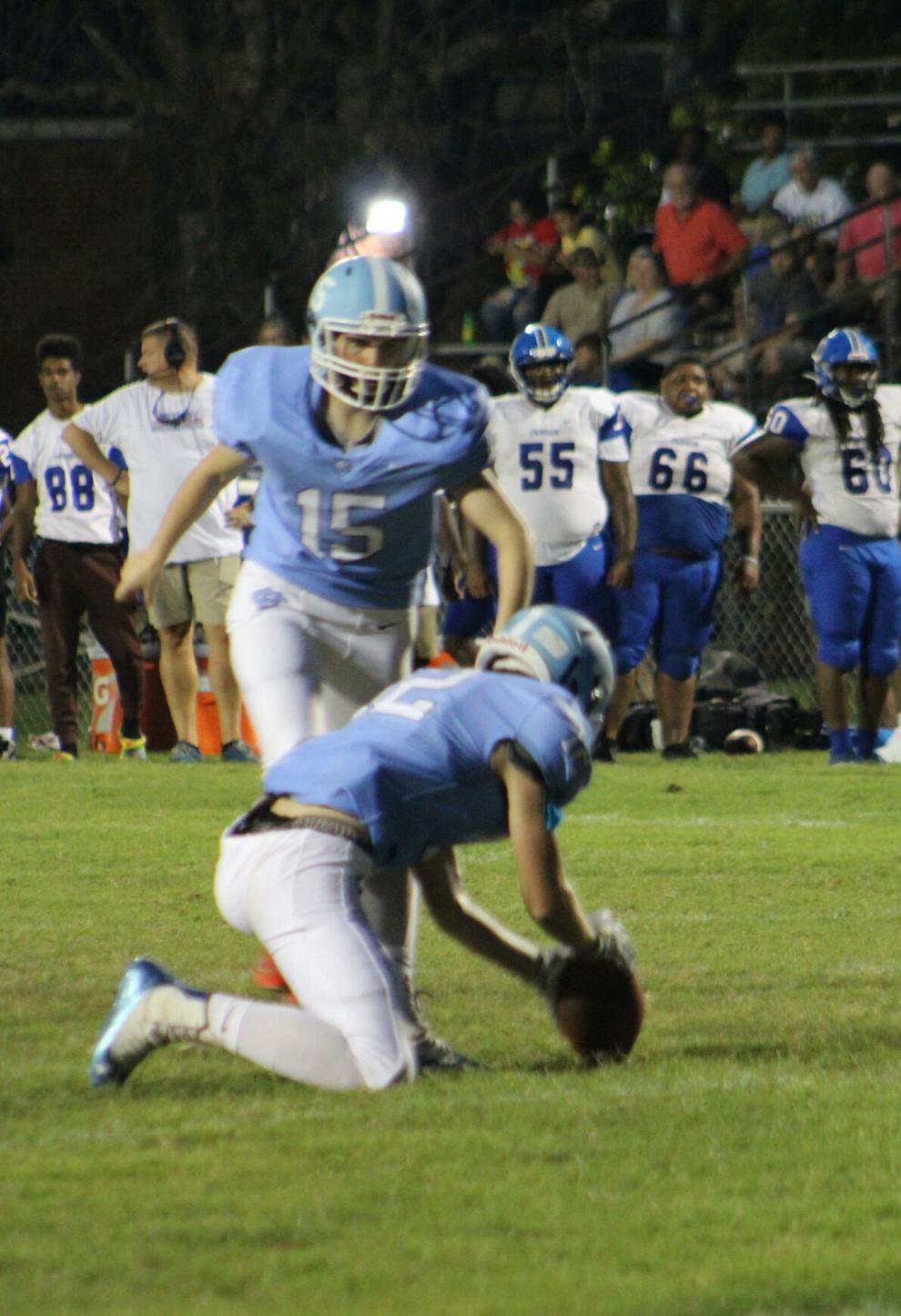 Morrison kicked off for the Comets and kicked every single extra point attempt making all six of her PAT attempts in an impressive showing for her individually and the Comets football program.
"It has always kind of been a dream of mine to play football," said Morrison.
She added, "I really got involved when the football coaches showed up to the boys soccer practice looking for a kicker, and I just thought to myself I can kick better than them."
This created even more motivation for Morrison to compete on the football field considering the coaches were looking at the boys' soccer team instead of considering girls.
Since joining the team, the boys on the football team have welcomed her.
"The guys and the chemistry we have built as a team is special. The atmosphere around football is completely different from any other sport," said Morrison.
Morrison doesn't have any individual goals for herself other than to get better every day.
She said she is more focused on the teams' success with hopes of winning and having an undefeated season, and the big goal is to win districts.
Morrison will take the field for her second appearance of the season on Friday for the Comets' homecoming game versus Park View High School with game time set for 7 p.m. at the Tuck Dillard Memorial Stadium.