The Halifax County High School lady Comets jayvee and varsity team will host Dan River in a scrimmage on Thursday.
This will be their first game action of the 2021-22 season after only competing in one game last season because of COVID-19.
"My expectations for the girls are to see what we can do on offense as far as creating points off transition baskets," said head coach David Graham.
He added, "We have to be able to get points off of turnovers, we have to be able to convert steals and missed shots into points."
Graham is excited for the girls to hit the floor in what is practically their first time on the court with another team since the 2019-2020 season.
"I am looking to see their conditioning, what skills we need to work on and just see every player play to see which combination off girls are going to work best for us on the floor," said Graham.
The varsity lady Comets have a total of 15 players on their roster and every single girl for the team will get minutes in Thursday's scrimmage.
"We are a very good defensive team thanks to the middle school coach (James Smith) who prides the girls' game on defense, I mean defense keeps us in the game and gives us a chance to win even when the shots aren't falling on offense," said Graham.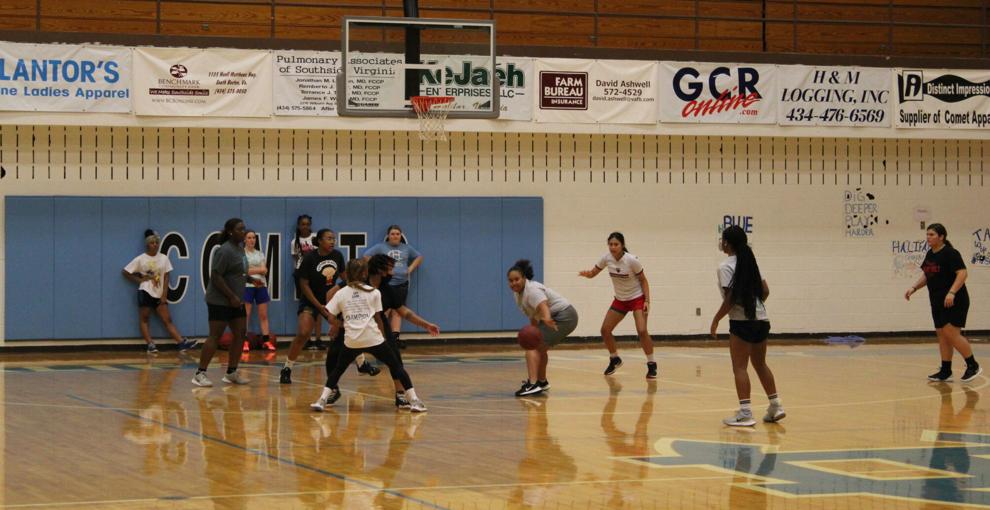 The lady Comets lost their leading scorer last season and as coach Graham says, "Our schedule is looking very challenging this year, but that is a good thing. It will make us play hard every night and learn what we need to improve on."
The Comets held a record of 17-6 two seasons ago and were eliminated in the regional playoffs, which was the best record under Graham's tenure as head coach.
"We've got a really good squad this year, they're all excited to get the season underway and we're all looking forward to the scrimmage," Graham concluded.
Thursday will be the first of two scrimmages for the Comets as the second is scheduled for Tuesday against Liberty Christian Academy.
The first official game of the season will be on Nov. 29 where the girls will travel to E.C. Glass in hopes of continuing their dominate record from two seasons ago.